Staff
One of the finest reasons to book a luxury Bali villa holiday is the impeccable service provided by a friendly, dedicated staff.  The team at NoKu Beach House has been professionally trained to meet exacting standards, and each member aims to please, with warm Balinese hospitality.  Just let your Guest Relations Manager or your Villa Manager know your preferences: some guests are comfortable to have attendants on hand to deliver chilled drinks and snacks 24/7, while others prefer meal service only, and others seek total privacy.  The level of service at the villa is totally up to you.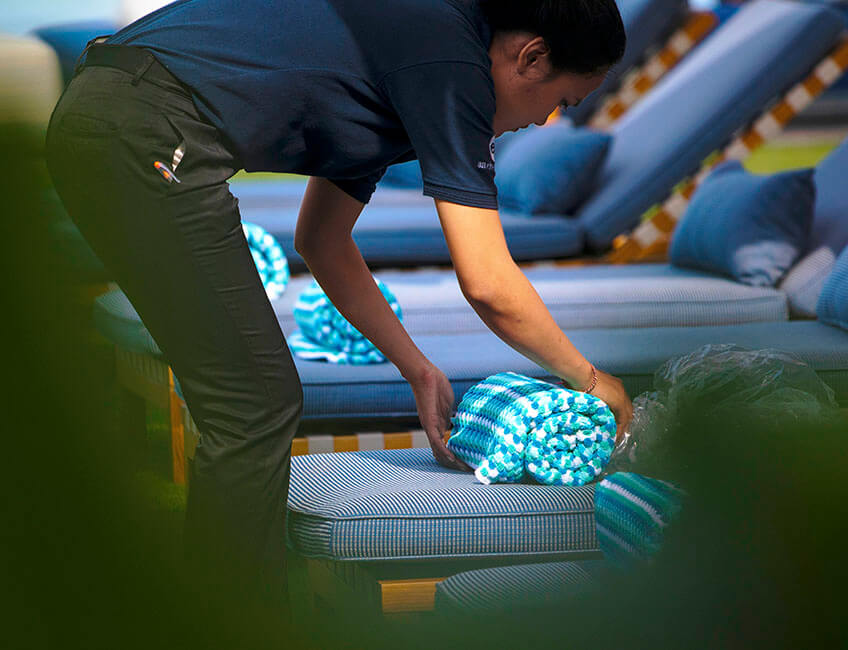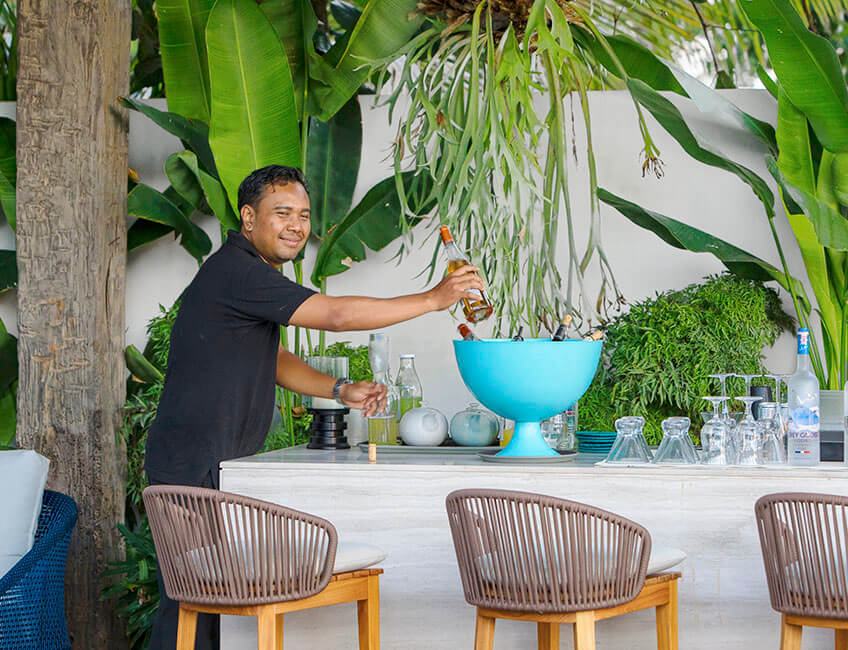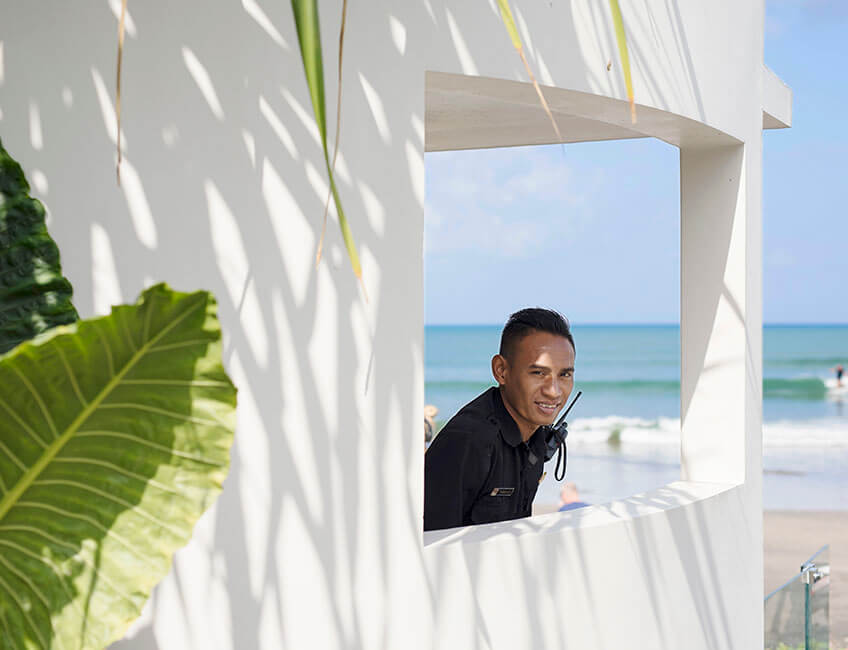 6* service - Private chef
Guest relations manager
The Guest Relations Manager will act as your personal concierge; rely on them for all recommendations and reservations. They hold the A list to everything exceptional and all the essentials, and will be sure to dazzle.
Villa manager
NoKu Beach House's friendly manager is responsible for the overall operation of the villa.  The manager's job is to oversee and coordinate the staff and property and to assist guests during their stay.
Chef
The villa's skilled private chef is trained in local and international cuisine and is in charge of the market shopping and preparation of all guest meals.  The chef will happily prepare dishes from the villa's priced menu, as well accommodating special requests and dietary requirements.
Villa attendants
A team of attendants looks after the daily cleaning and tidying requirements at the villa. The same team are skilled waiters/waitresses and will assist the kitchen at mealtimes.  A mixologist is on hand to prepare the drinks.
Garden, pool and security
Gardeners maintain NoKu Beach House's lush gardens, lawns and swimming pool. The estate is kept safe and secure 24 hours a day by discreet security professionals working rotating shifts.